Celebrating love is something we like to do any chance we get, and Galentine's Day is no exception. After all, we know that the love we have for our friends is just as important as that for romantic partners!
While we may not all be able to embrace our inner Leslie Knope by gifting our nearest and dearest mosaic portraits made of their favorite sodas, there are still many ways — both big and small — that you can celebrate your Breastie (or yourself!) this Galentine's Day. From soothing candles and comfy clothes to empowering decor and experiential gifts that keep on giving, we have you covered.
1."Thank You for Supporting Me" Thank You Card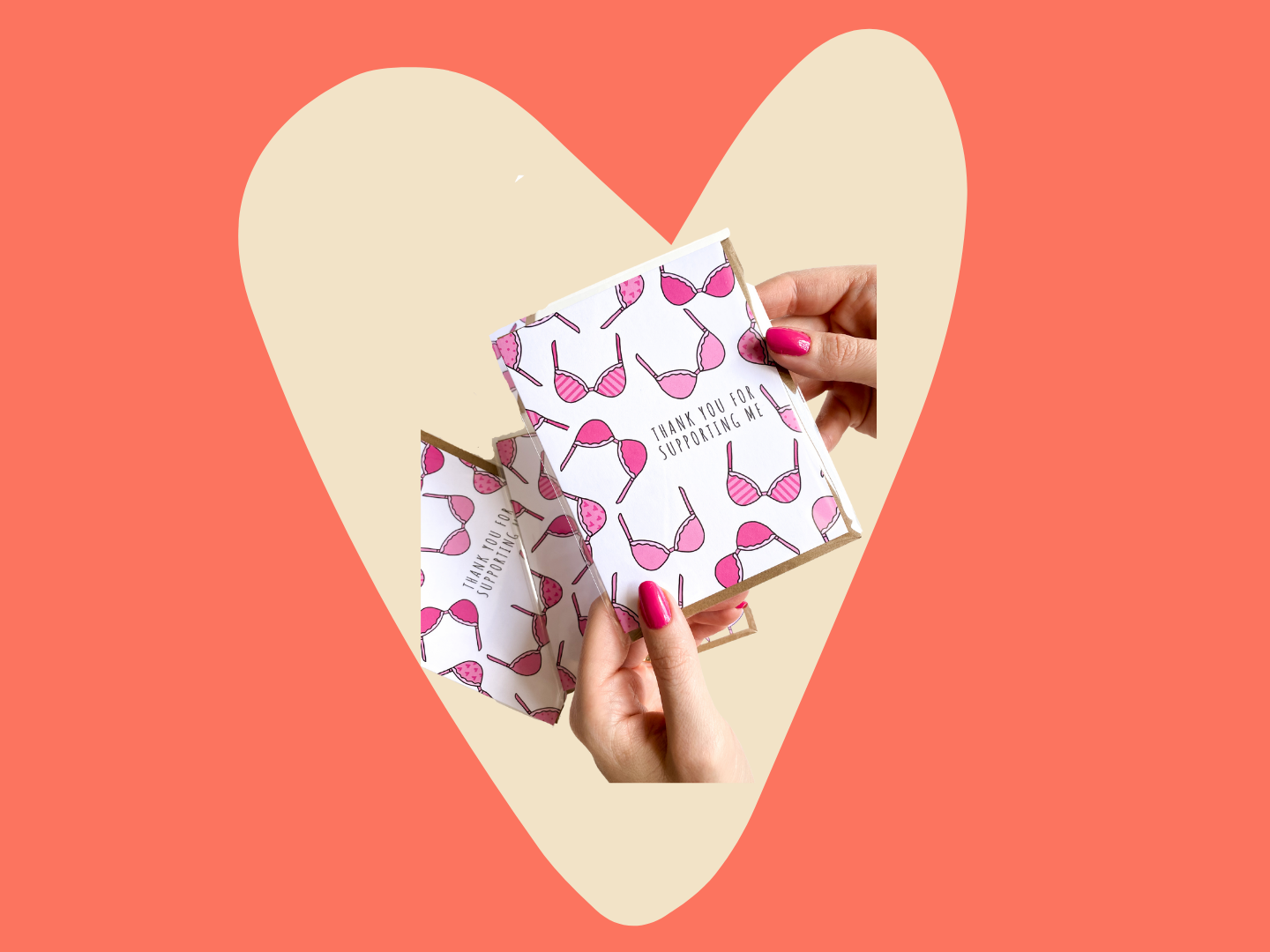 There is something unquestionably special about receiving a handwritten note in the mail.
These cards are designed by Jessica Walker, a cancer caregiver, who noticed a "lack of light-hearted and funny get well cards" following her husband's diagnosis. Her shop carries get well, thank you, and greeting cards for those affected by a wide-range of cancers.  
"Thank You for Supporting Me" Thank You Card, $5, fivedotpost.com
2. Mountain Necklace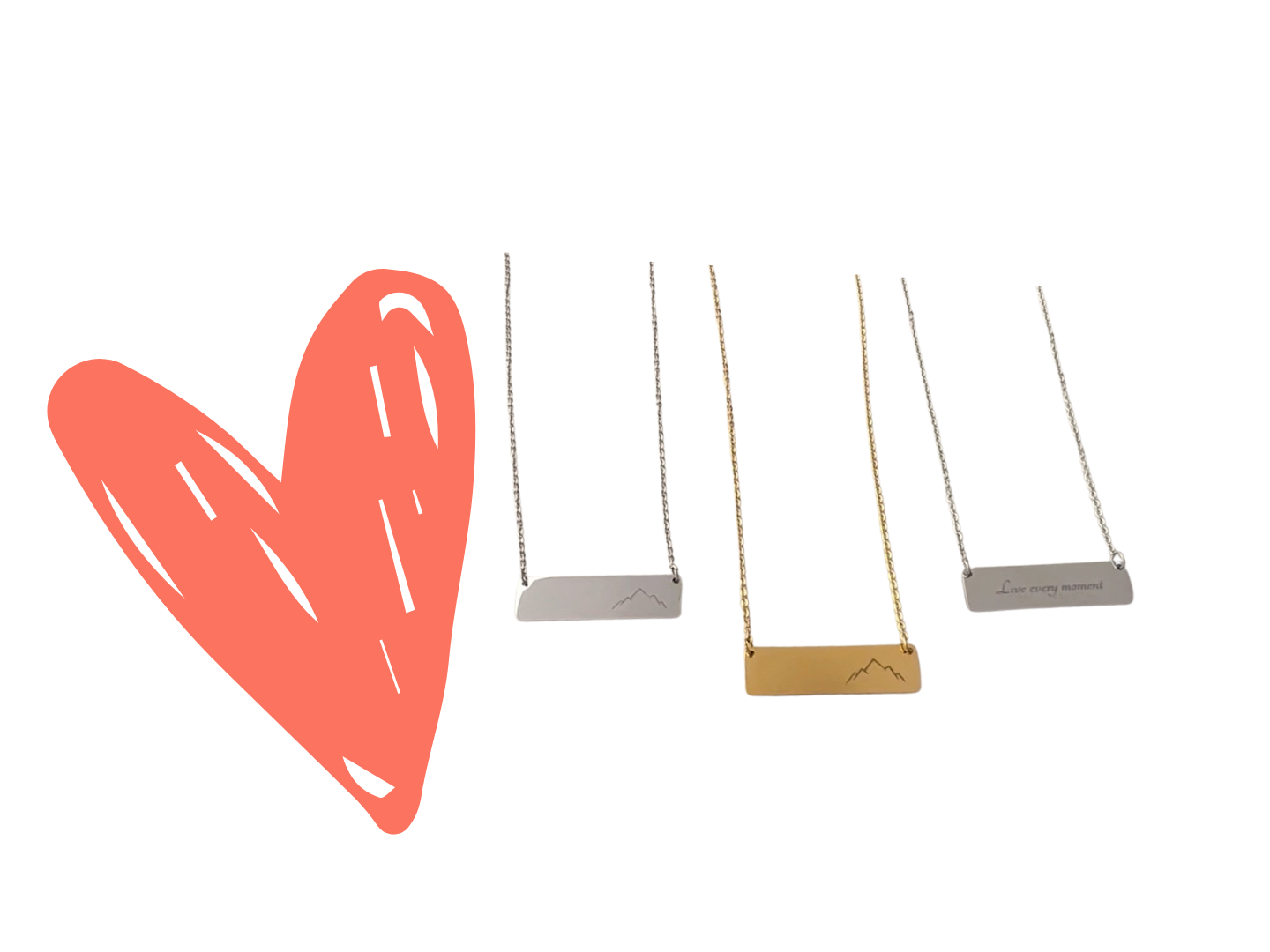 Remind your Breastie that they have the power to move mountains everyday with Olive N' Ivy's Mountain Necklace, designed in collaboration with The Breasties.
No matter whether your Breastie prefers gold or silver, these necklaces are tarnish and water resistant, so they can stay around their neck at all times. You can even personalize the necklace with an engraving onto the back, allowing you to leave a special message for your Breastie to carry around with them.
Olive N' Ivy Mountain Necklace, $29, olivenivy.com
3. The Friendship Jar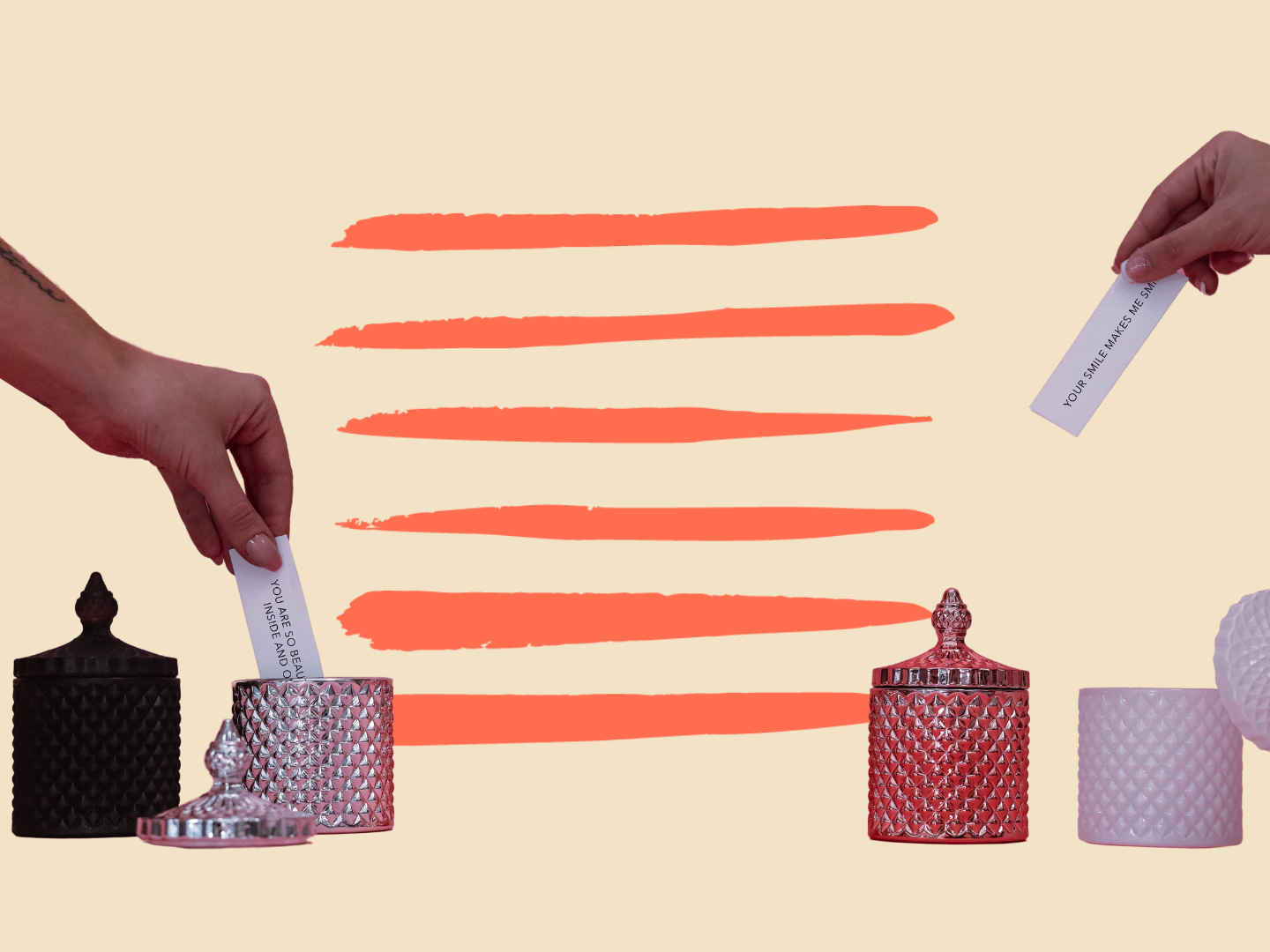 Created by internet BFFs Sarah Nicole Landry, of The Birds Papaya, and Bailey Stanworth, the Friendship Jar is an easy way for you to remind your Breastie just how amazing they are.
Each jar is filled with an assortment of love notes, affirmations, and prompts for self-care, for your Breastie to discover whenever they need an extra little support, making these jars a great gift for friends who might be out of sight, but are certainly not out of mind.
The Friendship Jar, $29.99, northandthird.com
4. Custom Boob Pot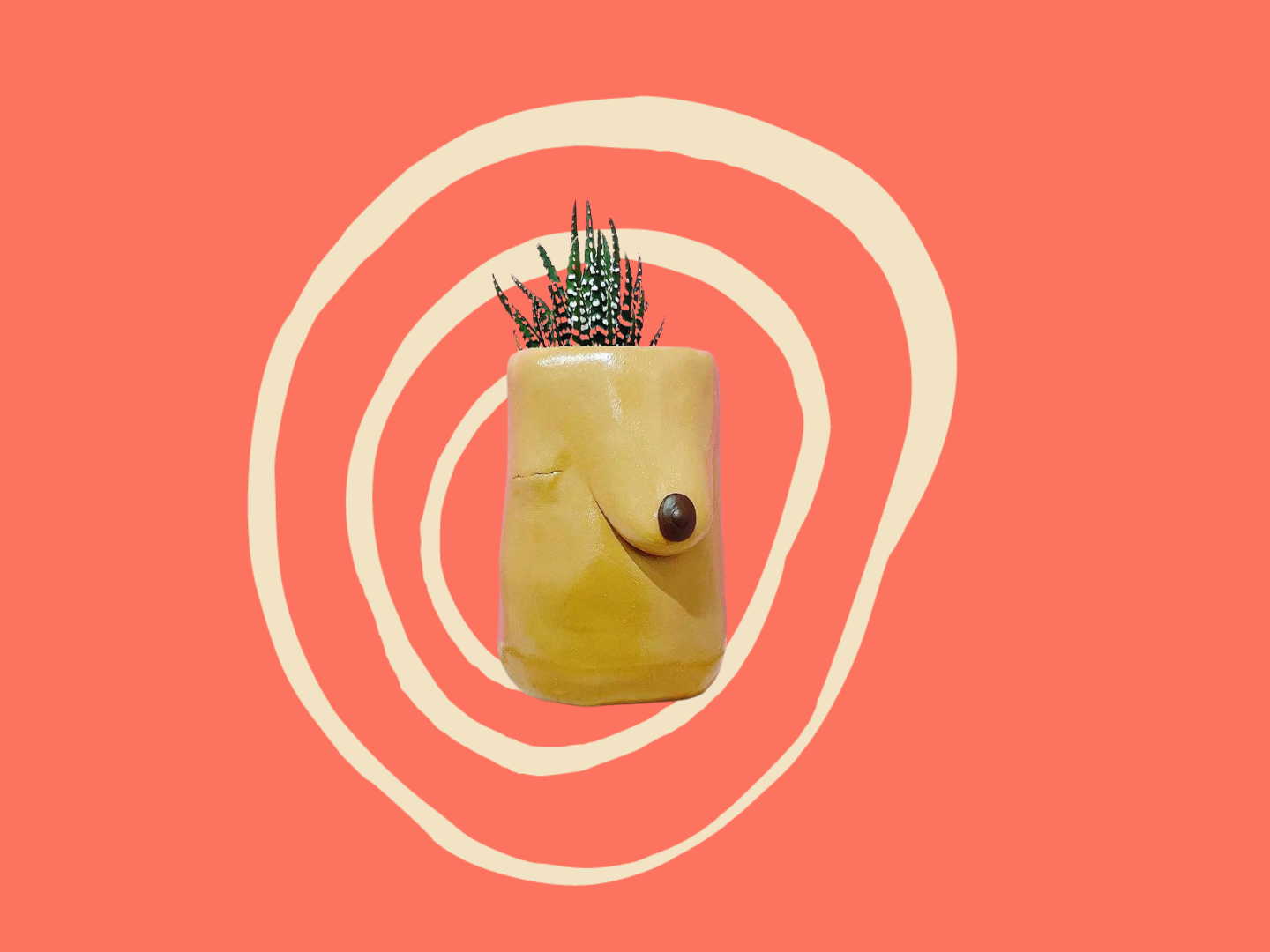 What better way to celebrate your Breastie than with a custom boob pot that celebrates all that makes them unique.
Unlike store-bought boob pots, Esmé Fenton, of the aptly named Boob Pot Company allows buyers to customize every part of their pot, from the color of the skin, to tattoos, scars, piercings, shape, size, and more, to ensure that everyone can feel represented and empowered.
If you want to be sure that your Breastie gets a pot of their own that reflects them in every way, gift vouchers are also available.
The Boob Pot Company Custom Boob Pot, $36, etsy.com
5. Make Your Own Boob Pot Kit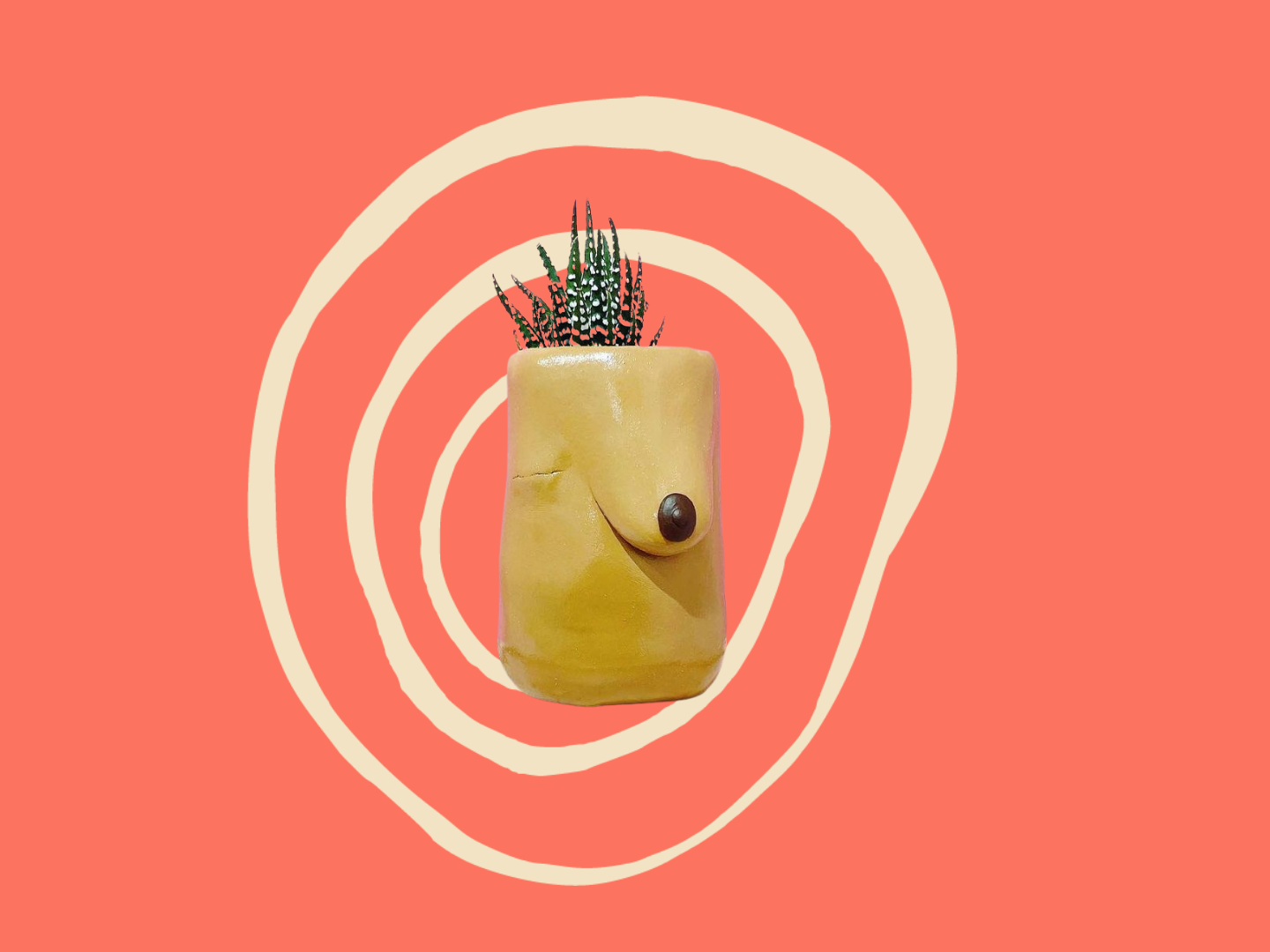 Or maybe your Breastie is a DIY master, itching to get their hands dirty!
This kit, available in a variety of colors, comes with all you need for a fun afternoon of arts and crafts: enough air-dry clay to make one to three pots, access to an instructional video, a cardboard mold, and a rolling pin, with the option to include a personalized gift message. You can also use the coupon code "YOUAREBEAUTIFUL" for 15 percent off!
HelloArt Make Your Own Boob Pot Kit, $26, helloartuk.com
6. "Keep Your Head Up" Hoodie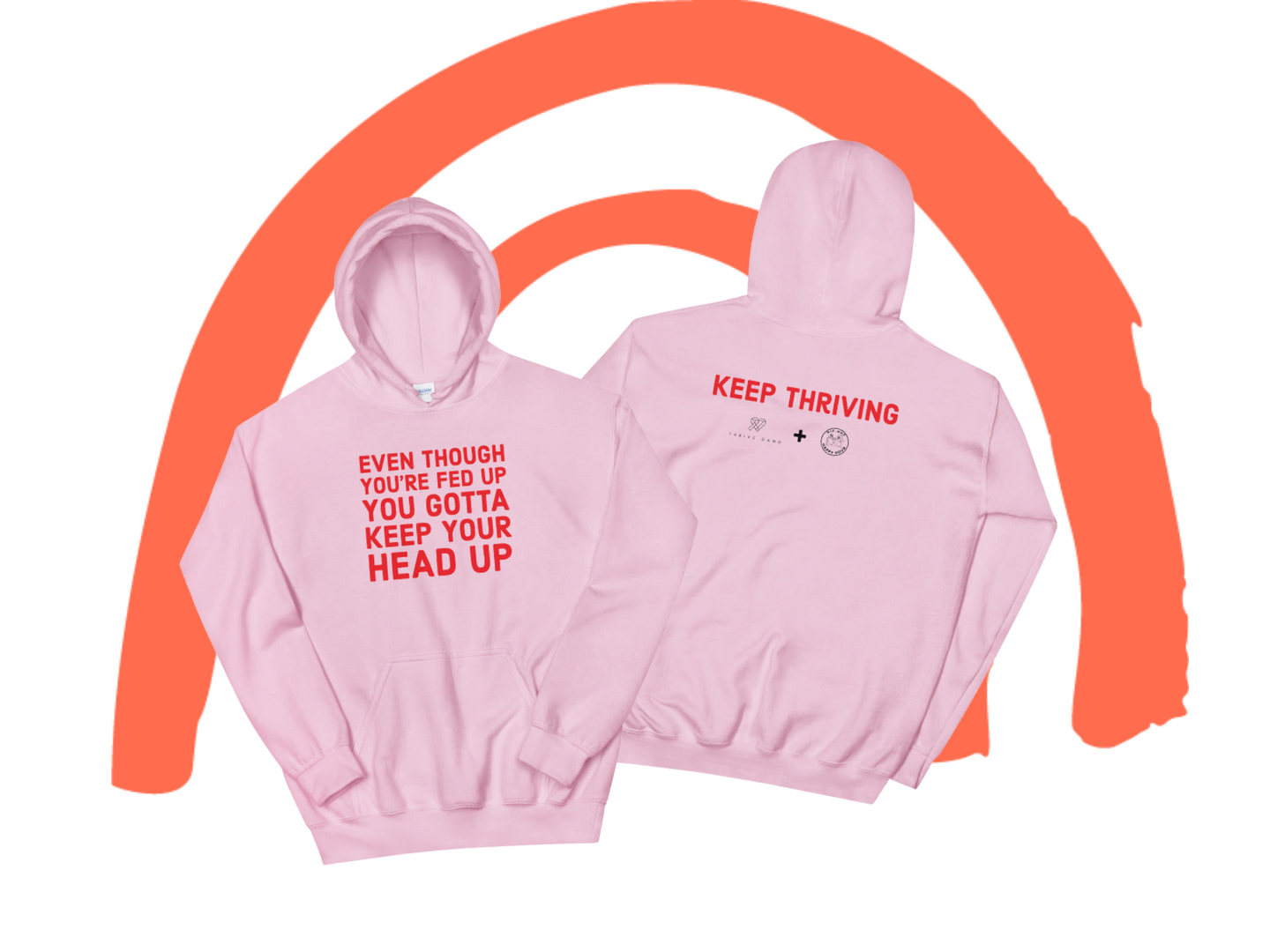 This 90s hip hop lyric-inspired hoodie, a result of a collaboration between Thrive Gang and Hip-Hop Happy Hour reminds us that "even if you're fed up, you gotta keep your head up." It is sure to bring the comfort and motivation needed to get through a day of scans, treatments, or simply the dark and dreary February weather.
And by buying from Thrive Gang, you'll also be giving back; a portion of the proceeds going to METAvivor, who are dedicated to increasing awareness of and supporting research for metastatic breast cancer.
Thrive Gang X Hip-Hop Happy Hour "Keep Your Head Up Hoodie", $47, thrivegang.co
7. Handmade Extra Large Ceramic Candle
Amid dark and chilly February days, nothing says comfort quite like candle burning accompanied by the soothing sounds of a crackling wooden wick. Close your eyes and you'll be certain you were curdled up by a roaring fire, I promise.
Created by Breastie Kelly Inzurriaga, these candles are handmade of non-toxic materials, from the soy wax to the natural fragrance oils, so you can feel good about what you're breathing in. Once the candle is done, the handmade ceramic jar can easily be repurposed as a vase or planter.
High Horse Art Studio Extra Large Jar Candle, $75, highhorseartstudio.com
8. Wildfire Magazine Writing Workshop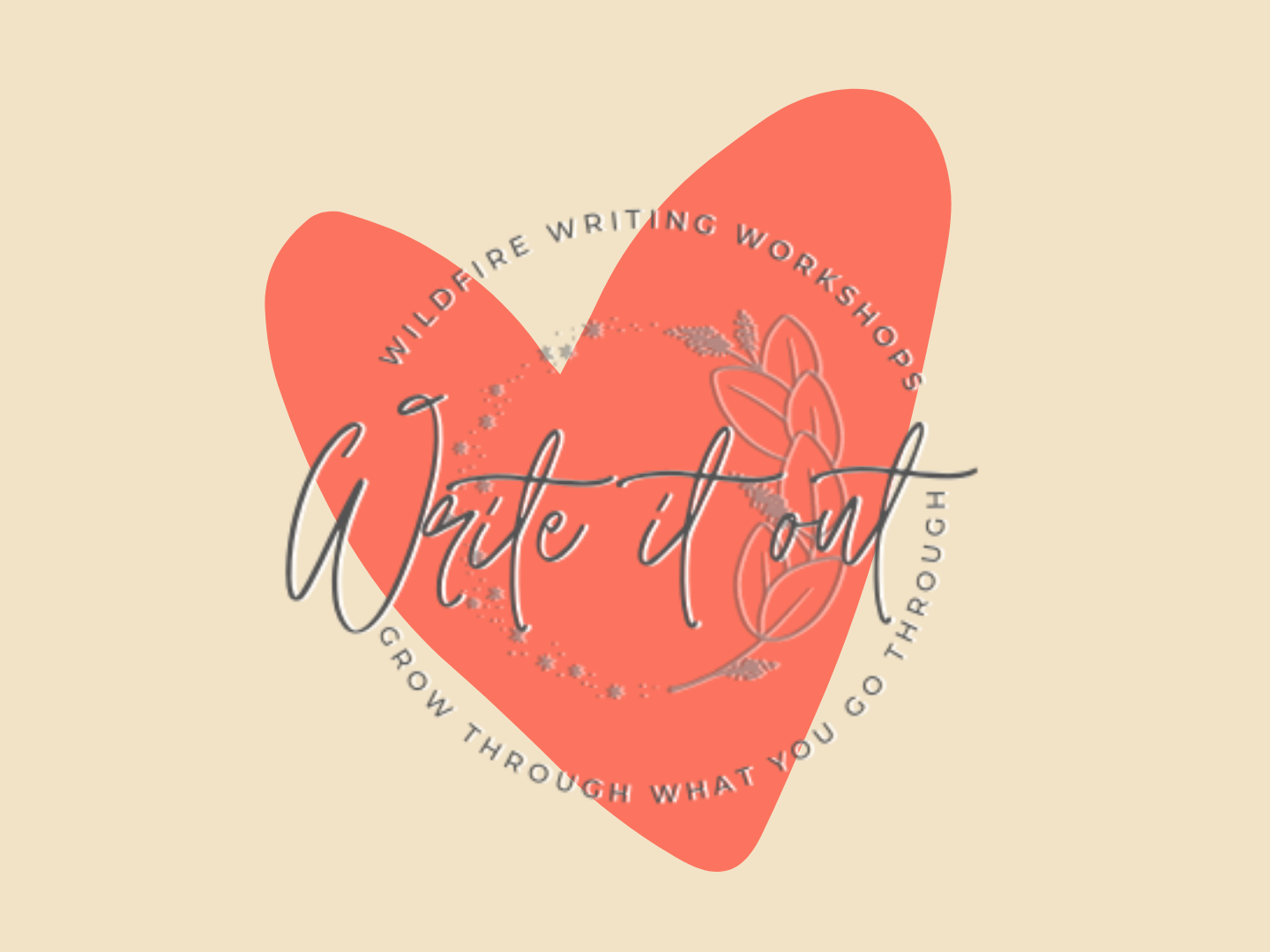 Help your Breastie reflect on their experience in the cancer world through writing.
Facilitated by Wildfire Magazine Editor-in-Chief April Johnson Stearns, participants are guided through six weeks of writing and gentle discussion in small, intimate groups of no more than nine fellow members of the breast cancer community. Each week, Stearns provides prompts that get the words flowing, helping you fill a notebook with your own story.
Wildfire Magazine Writing Workshop, $180 to $199, wildfirecommunity.org