There's nothing quite like the warm and fuzzy feeling that comes from giving the perfect gift–the one that you know will be well-loved and well-used.
Want to make that feeling even sweeter? Prioritize giving treats that not only feel, look, or smell good, but that do good, too. Shop with purpose this holiday season and gift your Breastie (or yourself!) items that help support the community.
Keep Going Bracelet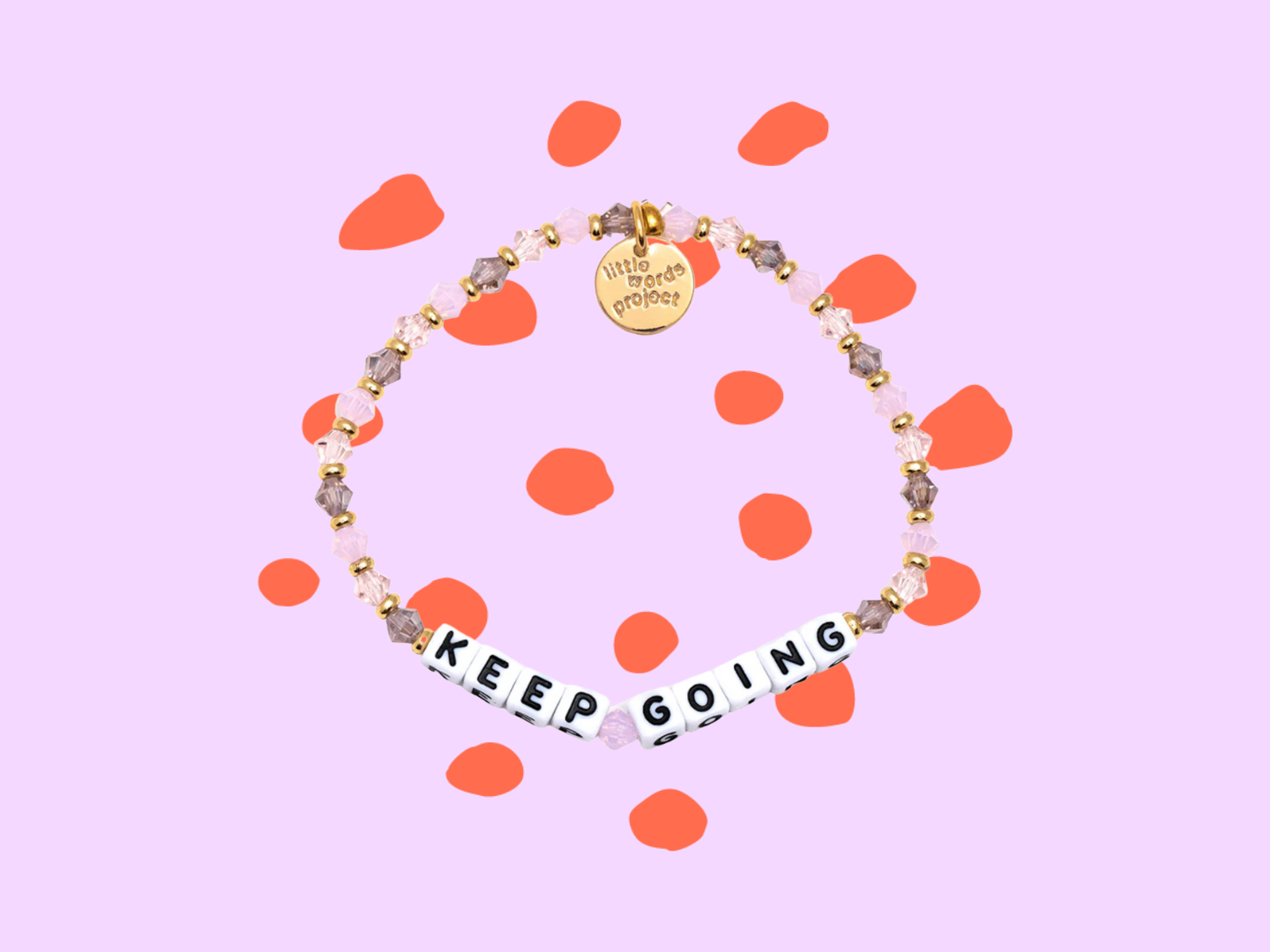 Whatever it is that you need to keep going, you already have it.
And if you or your Breasties ever need a reminder of that, this hand-crafted bracelet is here for you. As a bonus, 25 percent of net proceeds from a bracelet purchase go to The Breasties, helping the organization in its mission to provide support, trusted resources, and fund metastatic breast cancer research.
Keep Going Bracelet, $25, little words project
Classic Cozy Hoodie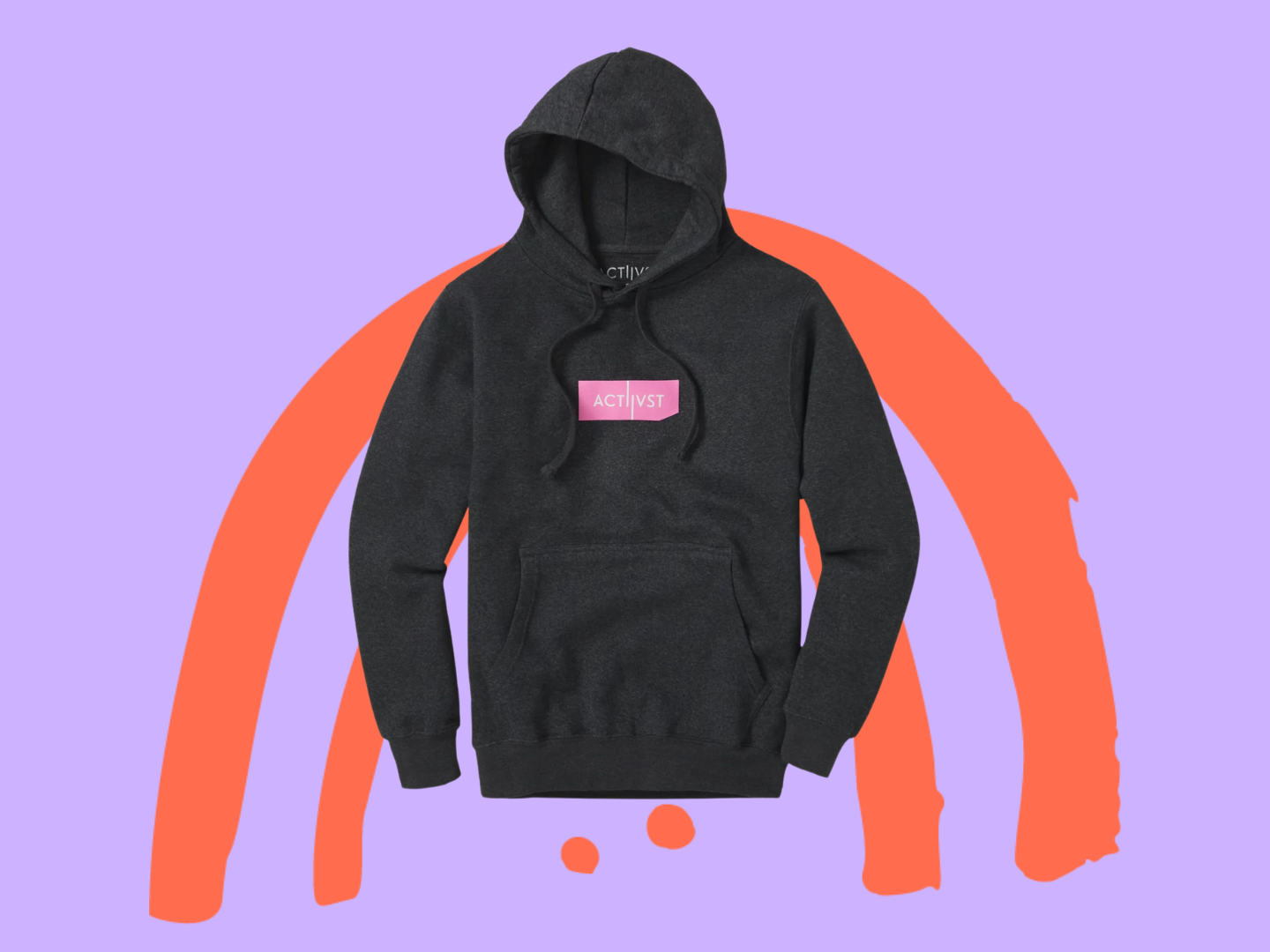 Is there anything that says cozy more than your classic fleece hoodie?
As the snow begins to fall and temperatures drop, gift your Breastie some extra comfort with Actiivist's The Breasties Hoodie. Available in sizes small to extra-large, you can feel good knowing that 100 percent of the proceeds from your purchase will go to supporting The Breasties in their mission to create community for those impacted by breast and gynecologic cancers.
The Breasties Hoodie, $42, Actiivist
Retro-Inspired Headscarf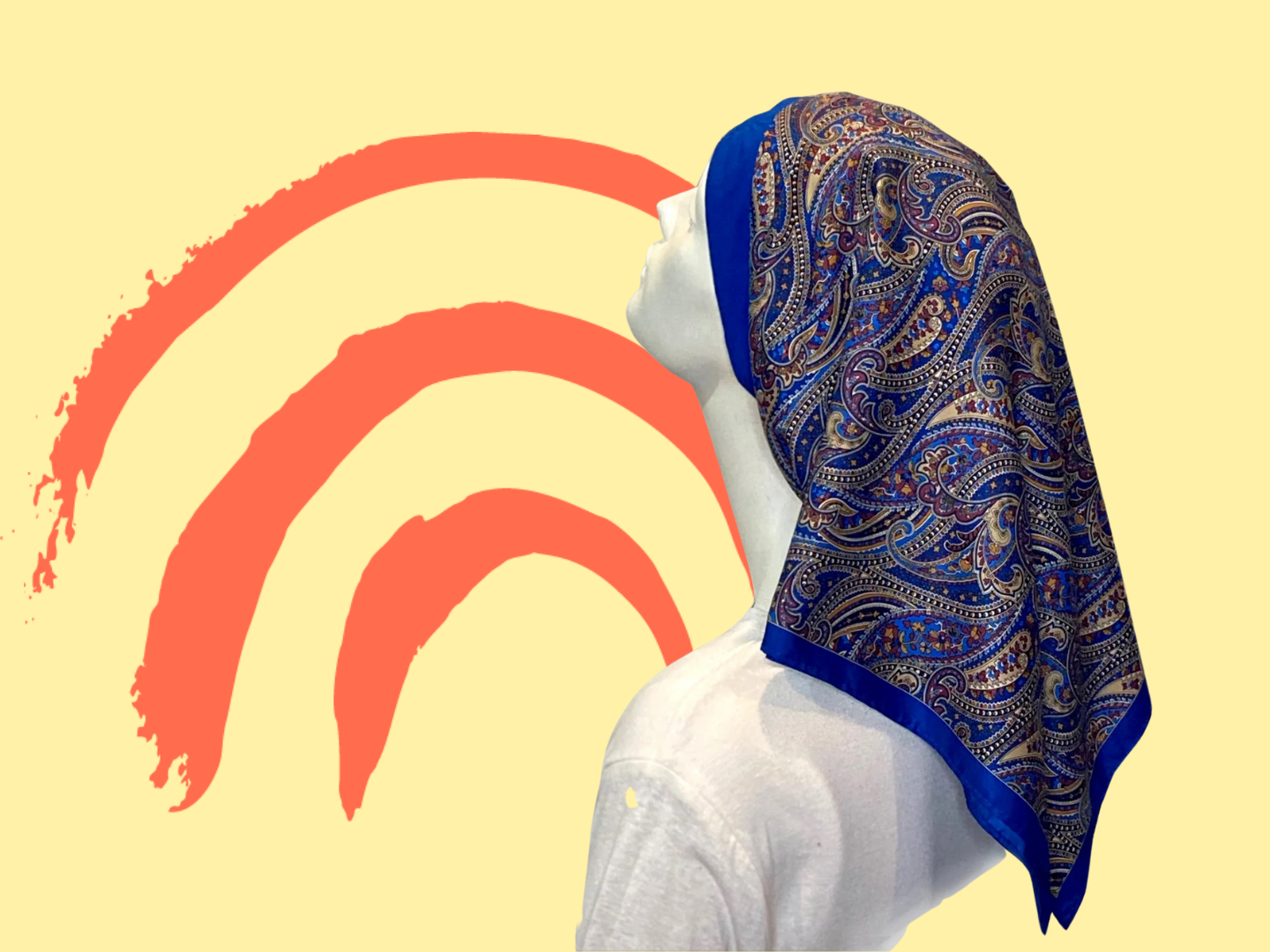 This isn't your average headscarf. Whether you're looking for something to keep your head warm after chemo-induced hair loss or just want a new cold-weather-friendly accessory, krysalis kouture's retro-inspired headscarves are a great option.
The satiny printed scarf mimics the silhouette of hair and hides a built-in cotton beanie, ensuring that it will stay on your head all day long, with no fussing required.
Retro Kerchief Headscarf, $161, krysalis kouture
Move Mountains Candle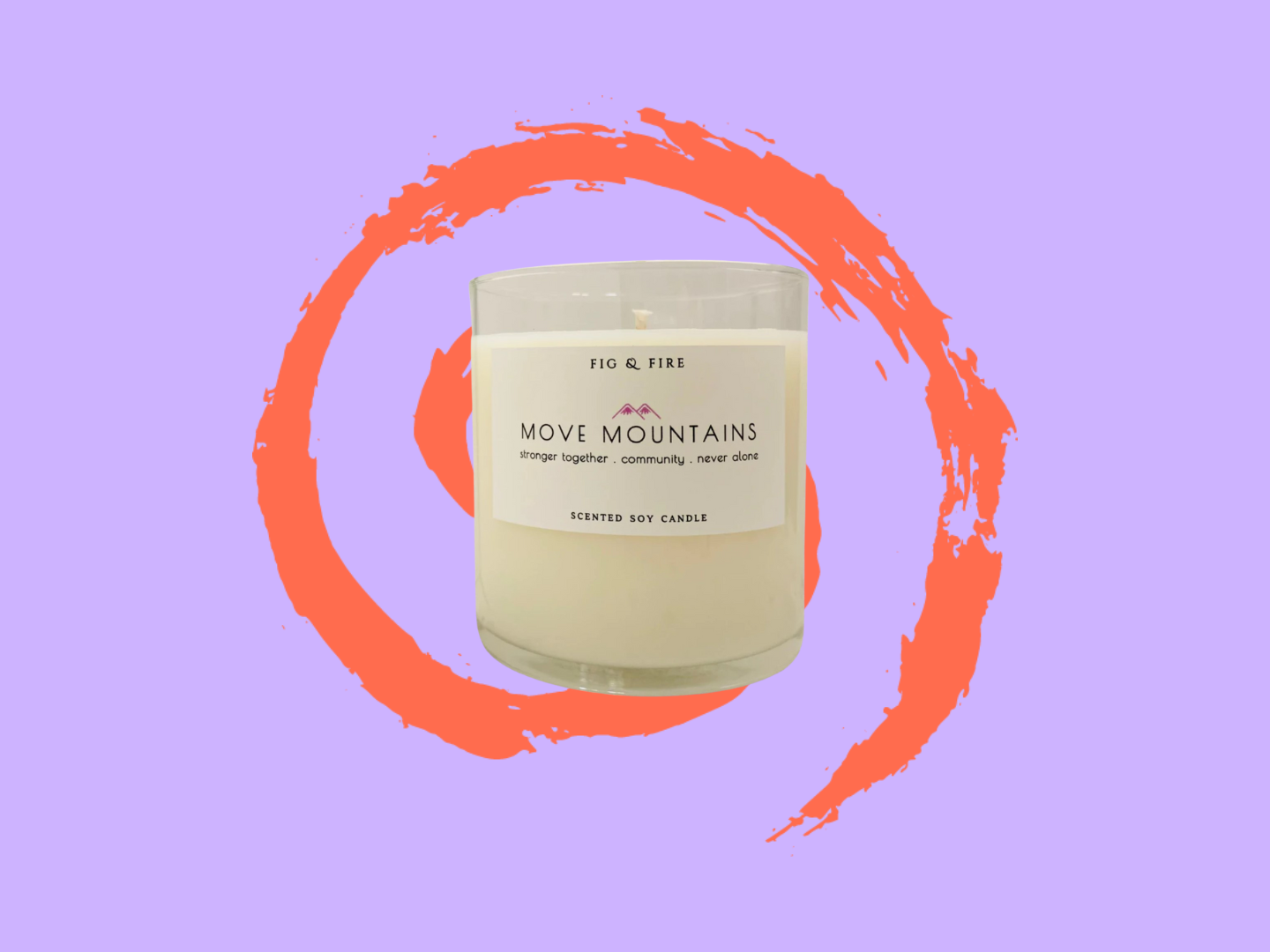 This 9.5 oz glass jar candle spreads light in more than one way.
In partnership with The Breasties, Fig & Fire created a suite of "self-care for a cause" products in a choice of soothing scents: Lavender Fields that will transport you to a sunny meadow with notes of wild lavender, lemon, cedarwood, and bergamot, or Mountain Woods that guide you through a tree-lined trail smelling of cypress, fir, evergreen, cedar, and lemon.
These soy-wax candles have a burn time of over 55 hours, allowing your Breastie to enjoy a comforting scent all season long.
Move Mountains Candle, $24, Fig & Fire
Robe with Drain Belt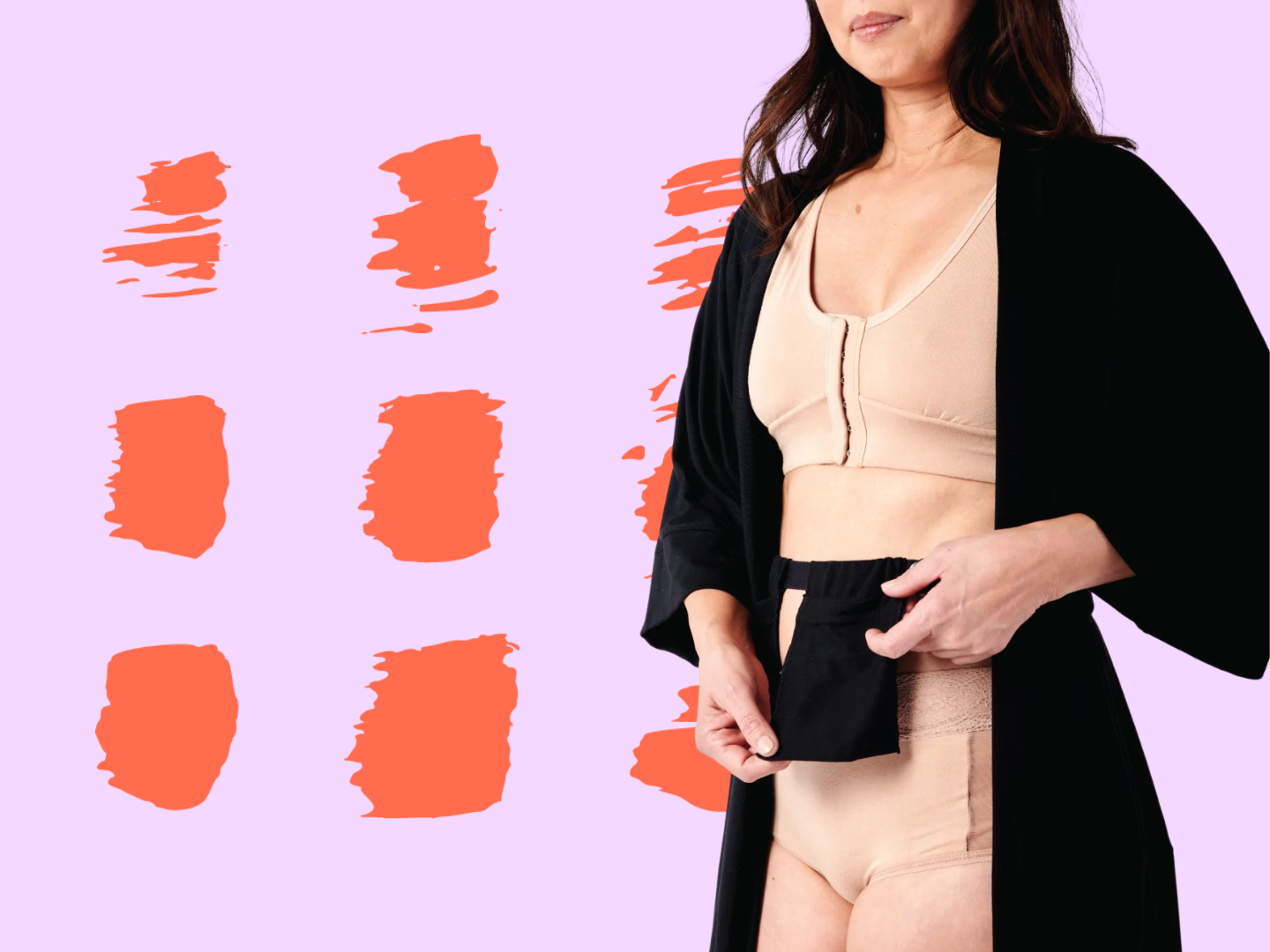 No matter whether your Breastie is prepping for an upcoming surgery or simply enjoys a little extra luxury in their daily life, Anaono's Miena Robe is sure to be a hit.
Made of a buttery soft modal, this robe is the perfect thing to throw on while enjoying your morning coffee or getting ready for a night out. Its detachable inner belt comes with two pouches, making drain management a breeze during post-surgery recovery.
Miena Robe with Drain Management Belt, $79, Anaono
CBD Body Butter
Keep calm with this vegan and cruelty-free body butter, infused with CBD and CBG.
The nourishing blend of butters, including shea, mango, and cocoa, and oils, like black seed and apricot kernel, help keep your skin healthy while aloe vera gel adds the extra dose of hydration we all need as we face harsh winter winds. For extra TLC, apply the body butter after a bath or shower to lock in moisture.
Body Butter with CBD & CBG, $12.75 - $50, tonic
Move Mountains Bracelet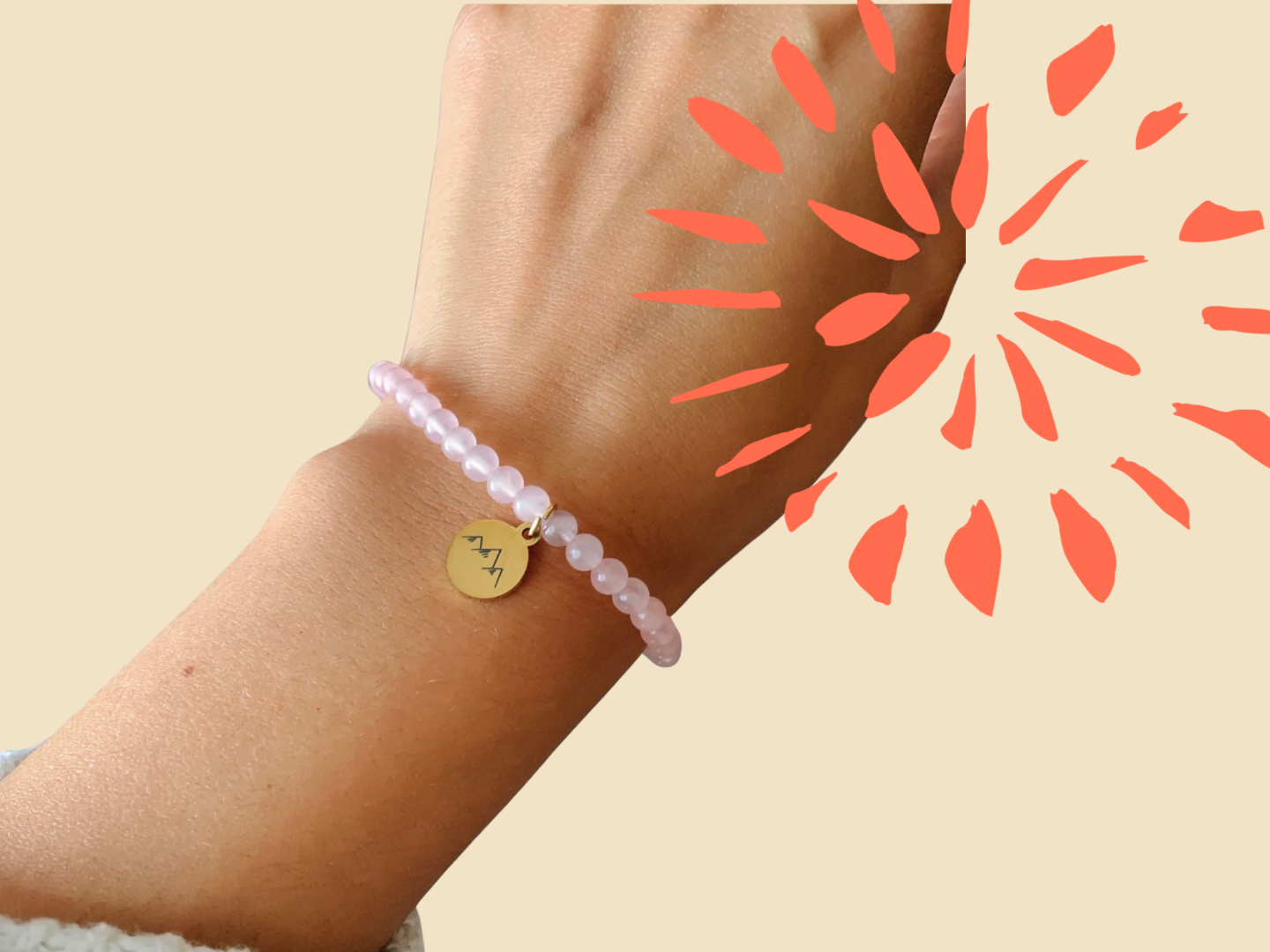 We always love a reminder that we are here to move mountains, which is why we treasure this rose quartz bracelet from fyb jewelry, with 100 percent of proceeds going to The Breasties.
No matter if your Breastie is near or far, a simple bracelet is a great way to remind those you love that they have a community supporting them through whatever life throws their way.
Move Mountains Bracelet, $28, fyb jewelry
Worst Club, Best Members Merch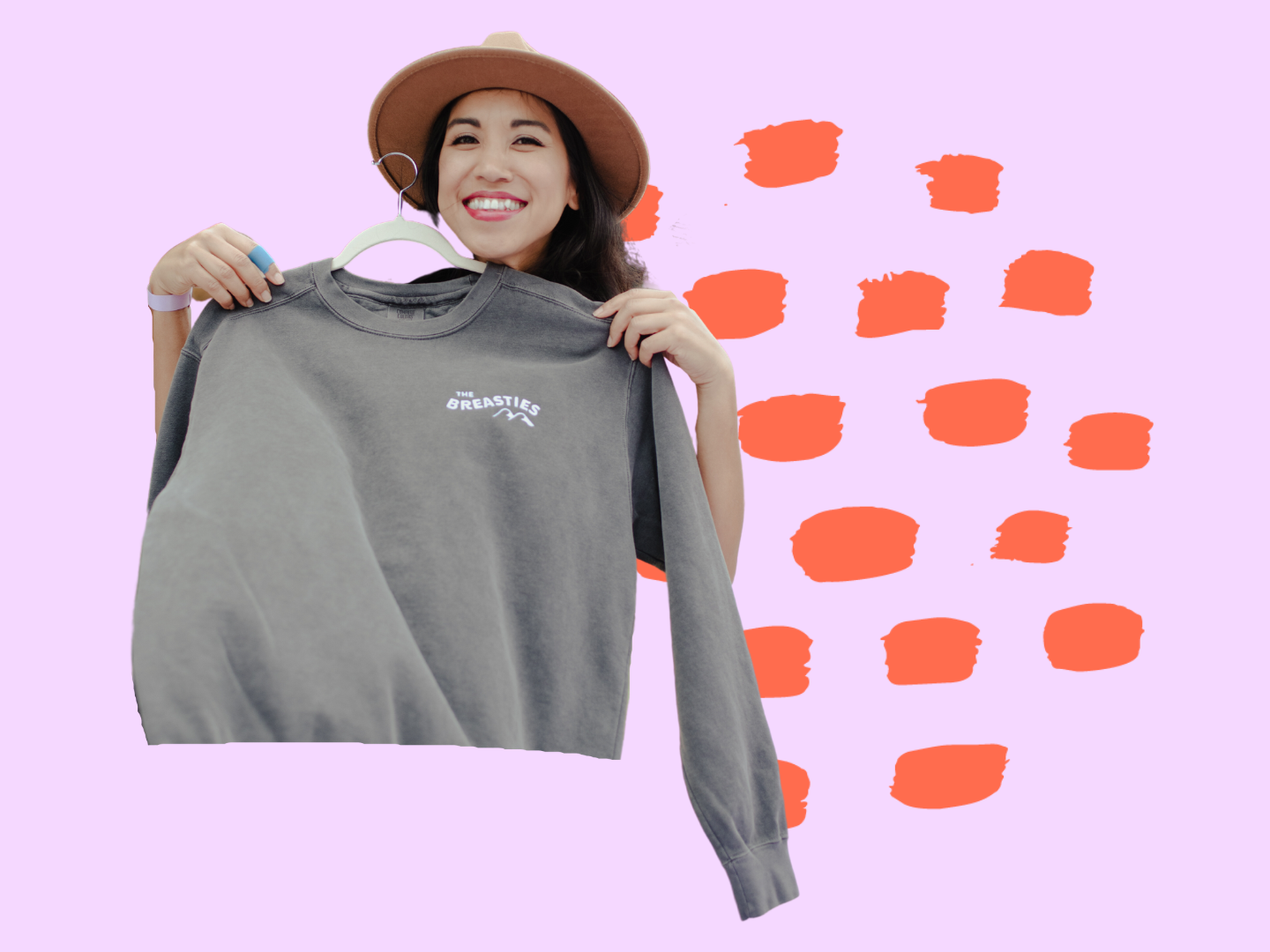 Worst club, best members was a merch collection inspired by the community and was originally only available for purchase at The Breasties app launch events. But due to high demand, The Breasties are doing a limited release so that everyone can have access to this season's comfy drop!
The collection includes a crewneck sweater in the colors "classic" and "pepper," a logo long sleeve, and a Breasties beanie. Our favorite part? The crewneck sweaters feature the words "worst club, best members" embroidered as a personal love note on the sleeve. All proceeds from The Breasties merch funds essential resources for the community and stage 4 breast cancer research.
Crewneck $70, Longsleeve $45, Beanie $35, The Breasties Shop