If your tendencies for distracting yourself look anything like mine, you may be putting off mentally preparing for your mastectomy by scouring the internet to find the best bra for after your mastectomy.
Wirefree, front-zipping, not too tight but supportive, no gaping at the armpit, breathable but soft — are likely some of the things you're looking for that can make it feel like mission impossible or mission hurt bank account.
And for whatever reason you find yourself searching for the best post-mastectomy bras, release the guilt! Finding the right clothing while trying to accept or prepare for your new body can feel like the only thing you get to have control over.
As someone who had a sensation preserving mastectomy with direct-to-implant reconstruction, these are some of the bras that worked best for me.
Read below for the bras I found most helpful at various stages of recovery as well as a few options for different types of surgeries and price points.
Disclaimer: all bodies and surgeries are different. It's important to talk to your surgeon about what they recommend for you. It is also important to find out if and when they would like you to wear a bra.
1.A Front-Zipping Bra for Recovery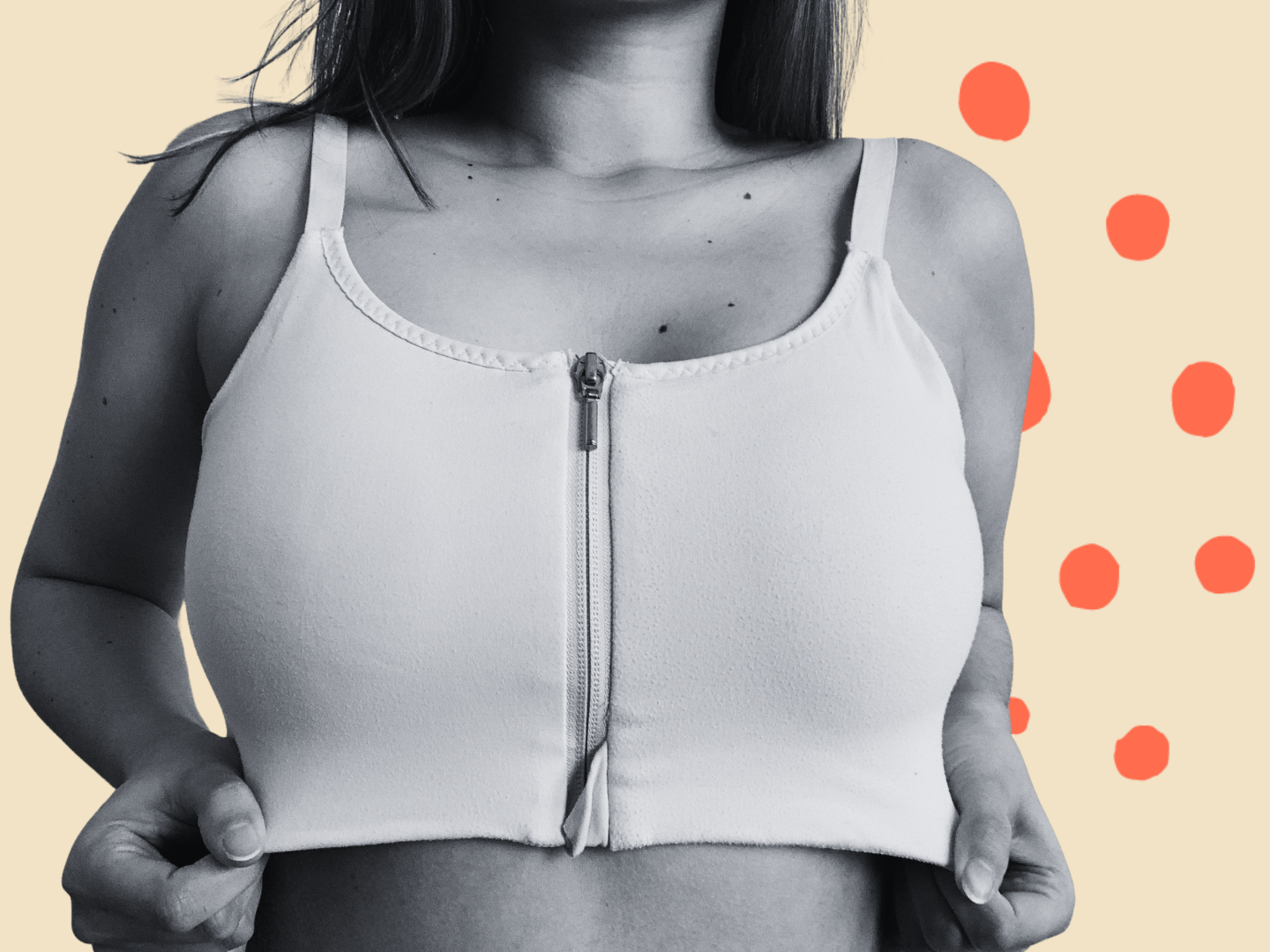 Ah, the front-zip bra you never thought would catch your eye but now it's all you can think about … yes, that one. If you're having a mastectomy, it's very likely that you have a front zip recovery bra high on your list. Personally, I found that the tricky part is finding one that's both supportive and soft, as your skin and chest are at their most sensitive. Additionally, if you're hoping to keep using this bra beyond recovery, you'll want to invest in one that makes it through the initial few weeks of wear and tear.
Pro-tip: Get your front-zipping bras in dark colors to prevent stains from showing, especially if you have drains or plan to use scar ointments!
DSG's Seamless Front Zip Sports Bra, $25
Brooks' Women's Dare Zip Sports Bra, $47.97
Adidas' Ultimate Bra, $46
Athleta's Empower Daily Bra, $59.00
Lululemon's Enlite Bra Zip Front, $108
2. AnaOno for all Types of Surgeries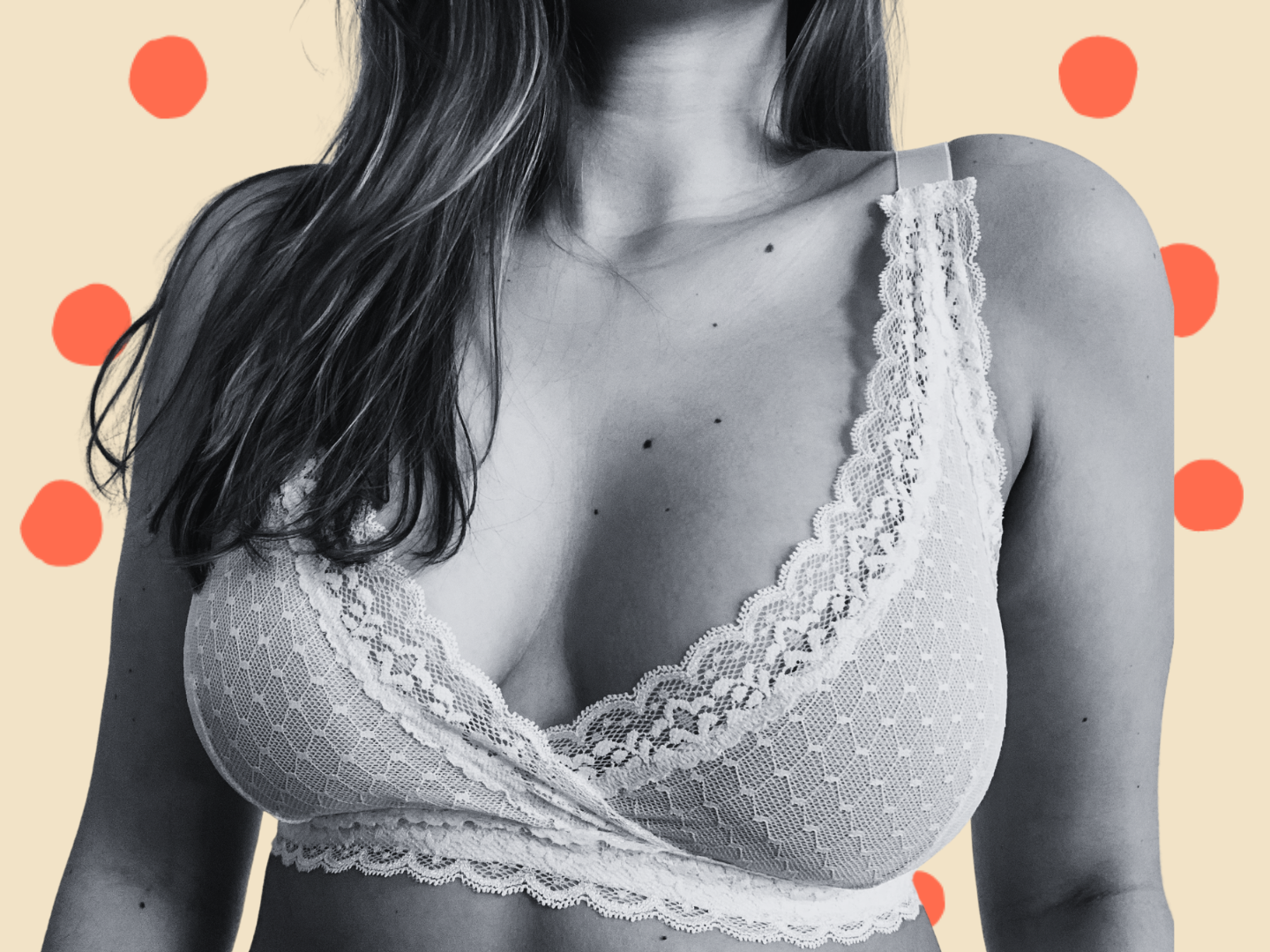 If you've been looking for a Breastie-run business to support while also finding the world's comfiest recovery bras, look no further than AnaOno. Breast cancer survivor, Dana Donofree started this inclusive lingerie company in 2013 after struggling to find a bra following her own mastectomy surgery. What's so impressive about these bras? Their comfort and support are next level while also including the most thoughtful designs for all surgery types. Whether you have implants, flap reconstruction, a lumpectomy, natural breasts, radiation, or have chosen to go flat, AnaOno has truly created a bra for every breast shape and surgery outcome.
Rora Pocketed Front Closure Mastectomy Bra, $54
Paige Plunge Sports Bra, $54 (named after Breasties' cofounder Paige!)
Susan Wrap Front Lace Bra, $48
3. Soft But Supportive Bralettes for Feeling Like You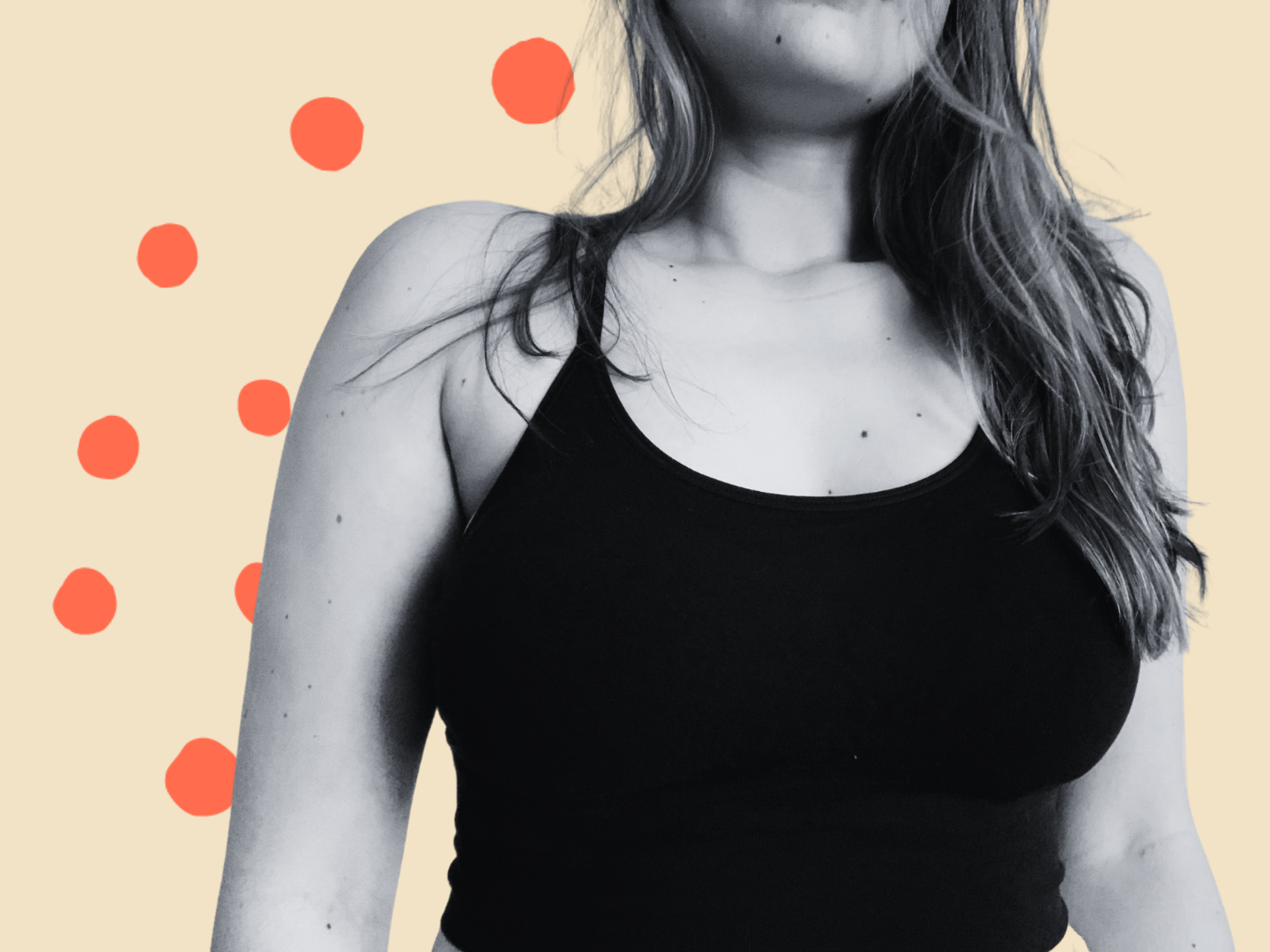 After weeks or even months of waiting for your body to heal, getting to wear a fun or flirty bralette can feel like a full-body treat and self-care ritual. Whether you're into lace or supreme softness, a bralette is an easy way to check wireless off of the list. Personally, I try to find a bralette that also has a higher level of support, as things are still healing. These are the bralettes I keep on rotation.
Target's Women's Unlined Racerback Bralette, $12.99
Aerie's Real Free Padded Scoop Bralette, $27.96
Yummie's Audrey Unlined Bralette, $38
Yummie's Evelyn Long Line Racerback Bralette, $38
True & Co's True Body V Neck Bra, $49
4. A High Support Sports Bra for Working Out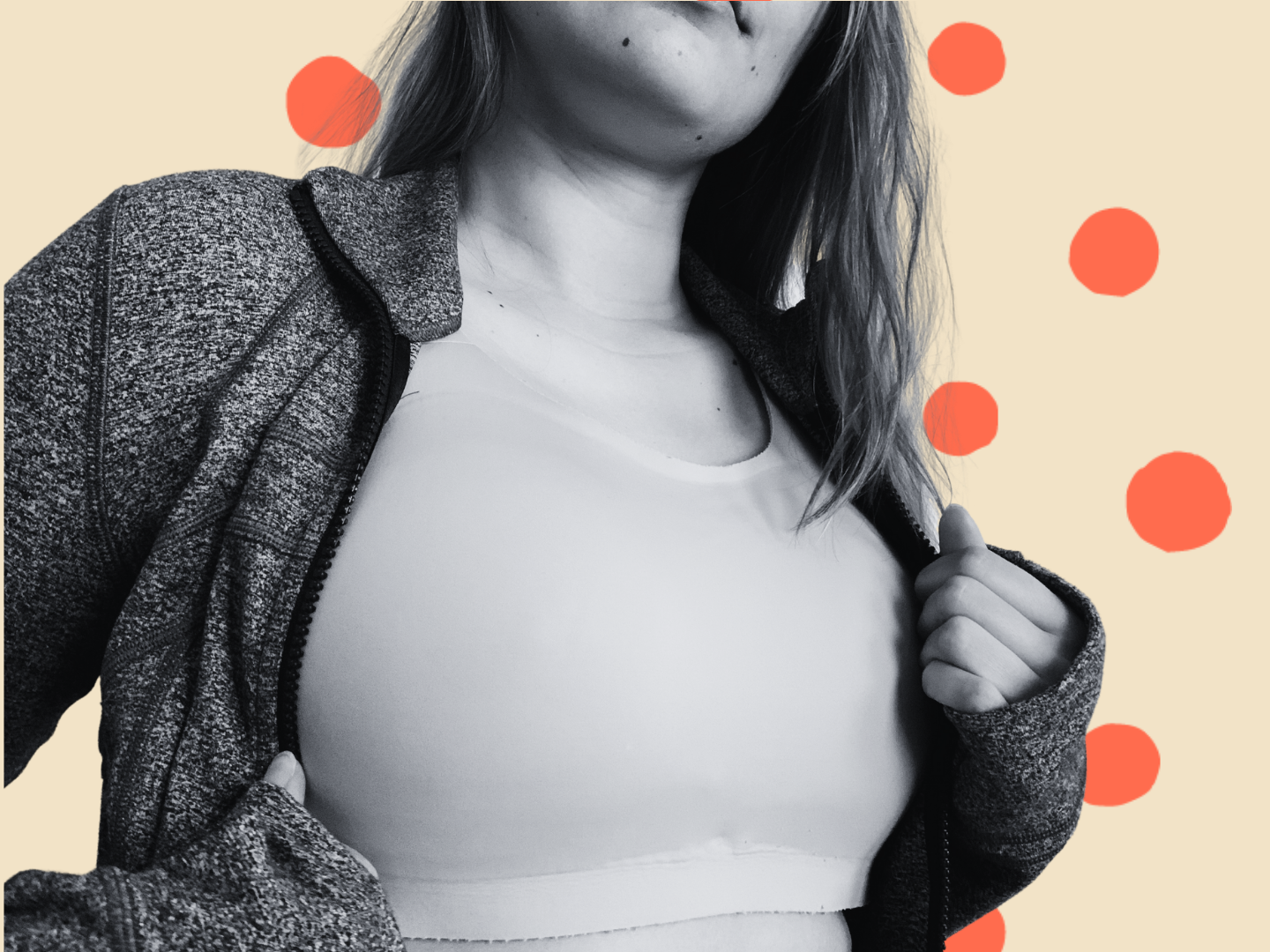 As someone who had over the muscle implant reconstruction, I was advised to make sure to always wear a high support sports bra when doing high intensity workouts. In my own experience, I've found it most comfortable to wear extremely supportive sports bras anytime I'm running or doing anything that requires jumping. And by extremely supportive, I mean nothing is moving.
Pro tip: look for a high-support sports bra with mesh features to allow for breathability.  And when it comes to yoga or lower impact workouts, I will opt to wear medium support sports bras. Warning: High-support sports bras can run on the more expensive side. I recommend investing in no more than one or two and being mindful of laundry days.
Girlfriend Collective's Simone Bra, $48
Nike's Dri-Fit Shape, $60
Lululemon's Run Times Bra, $68
Knix's Catalyst Sports Bra, $89
Lululemon's Enlite Bra Weave, $98
5. Wirefree Bras for Feeling Supported But Comfortable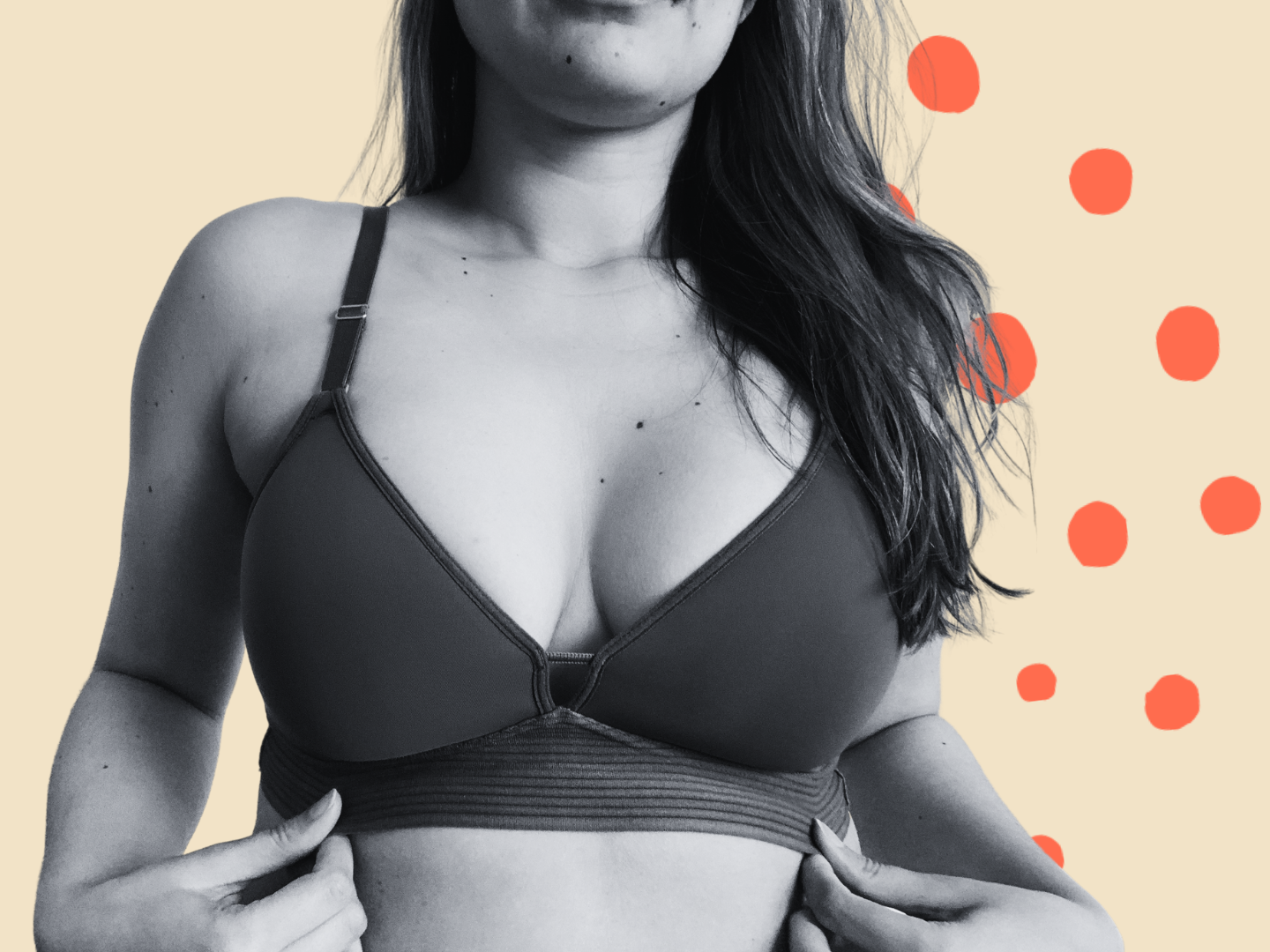 A wirefree bra is a style of bra that does not have a metal underwire. It's common for surgeons to advise mastectomy patients against wearing bras with underwire to prevent injury (due to lack of sensation in chest) and misshaping following surgery. Whether or not you fall into this category, I've found wearing wirefree bras to be incredibly comfortable and I wish I made the switch prior to surgery. Here are a few wirefree bras that help me keep a natural shape while feeling supported.
Aerie's Real Sunnie Wireless Lightly Lined Bra, $26.97
Lively's The Flex No-Wire Bra, $35
Wacoal's How Perfect Wire Free T-Shirt Bra, $65
6. Tank Tops with Built-in-Support for Sleeping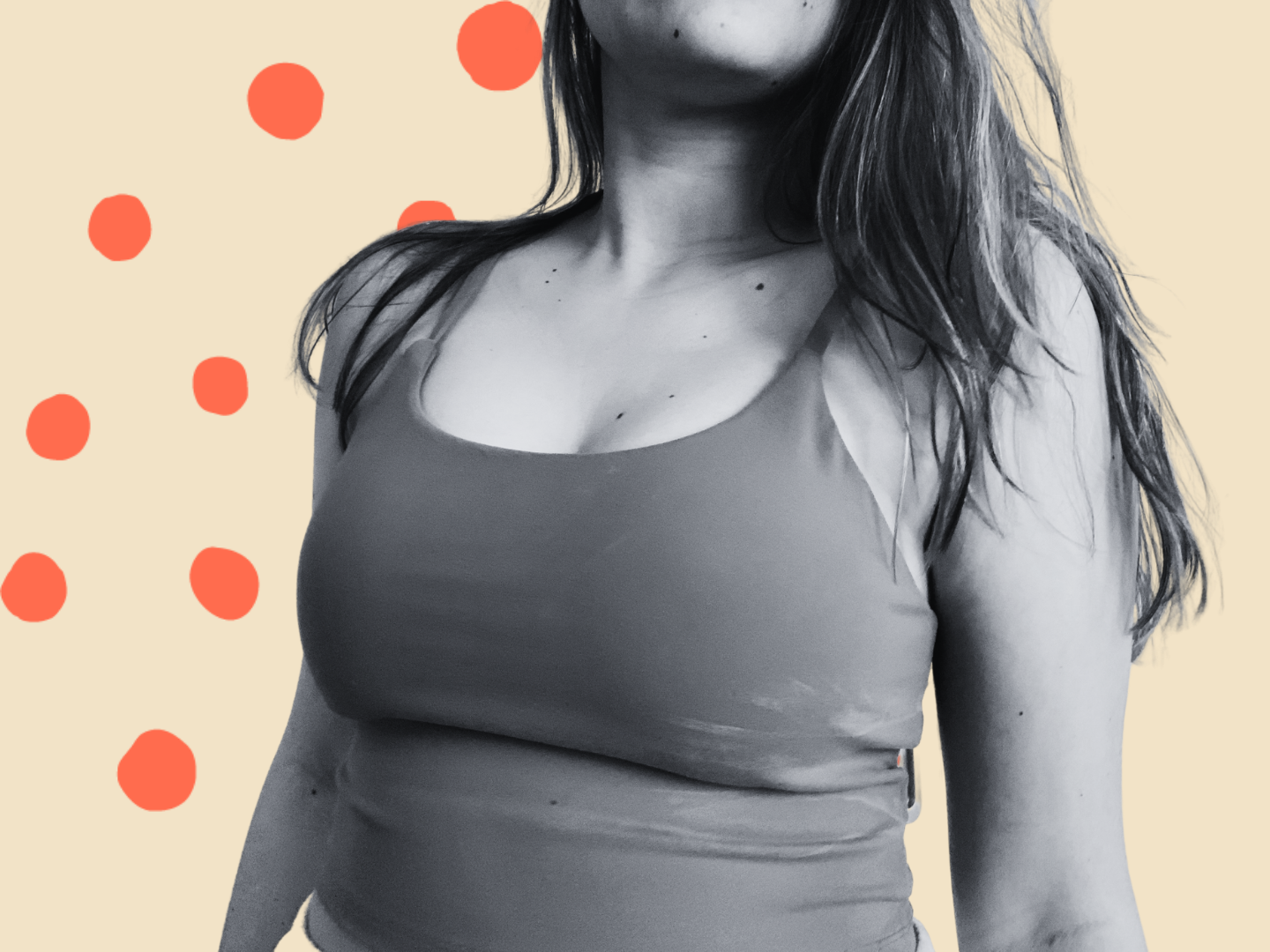 If your medical team recommends sleeping while wearing something supportive, a tank top with bra-like features might be a good solution. If you're especially tired of wearing mastectomy bras, switching things up with a supportive tank top can help trick your mind into thinking you're almost not wearing a bra. Here are the tank tops that help me feel supported but not too restrained.
Lemedy Women Padded Sports Bra, $20.99
Yummie's 3-in-1 Shaping Cami, $24
Aerie's OFFLINE Real Me Tank Top, $27.96
Girlfriend Collective's FLOAT Cleo Bra, $38
Outdoor Voices' Move Free Tank, $58
RELATED: 6 Breastie-Friendly Exercises for Post-Mastectomy Movement