Peak Partnered: This article is in proud partnership with Bobbie. Bobbie and the Breasties are joining forces once again to make feeding support post breast cancer surgery and treatment more equitable.
Disclaimer: This article discusses pregnancy and topics related to pregnancy after cancer.  
Did you know that new parents who have undergone a mastectomy or lumpectomy can receive an insurance-covered breast pump through the Affordable Care Act but are not supported when it comes to covering the cost of formula or donor milk to actually feed their baby?
"I was hounded after I gave birth," recalls New Jersey-based Maura Mulhern, 39. Mulhern has a family history of breast cancer and had her first suspicious lump removed at age 29 followed by numerous biopsies and an additional lumpectomy to remove precancerous cells.
Despite letting her medical team know about her breast surgeries, she says they insisted that she should be able to breastfeed and refused to provide sterile bottles while in the hospital following the birth of her son.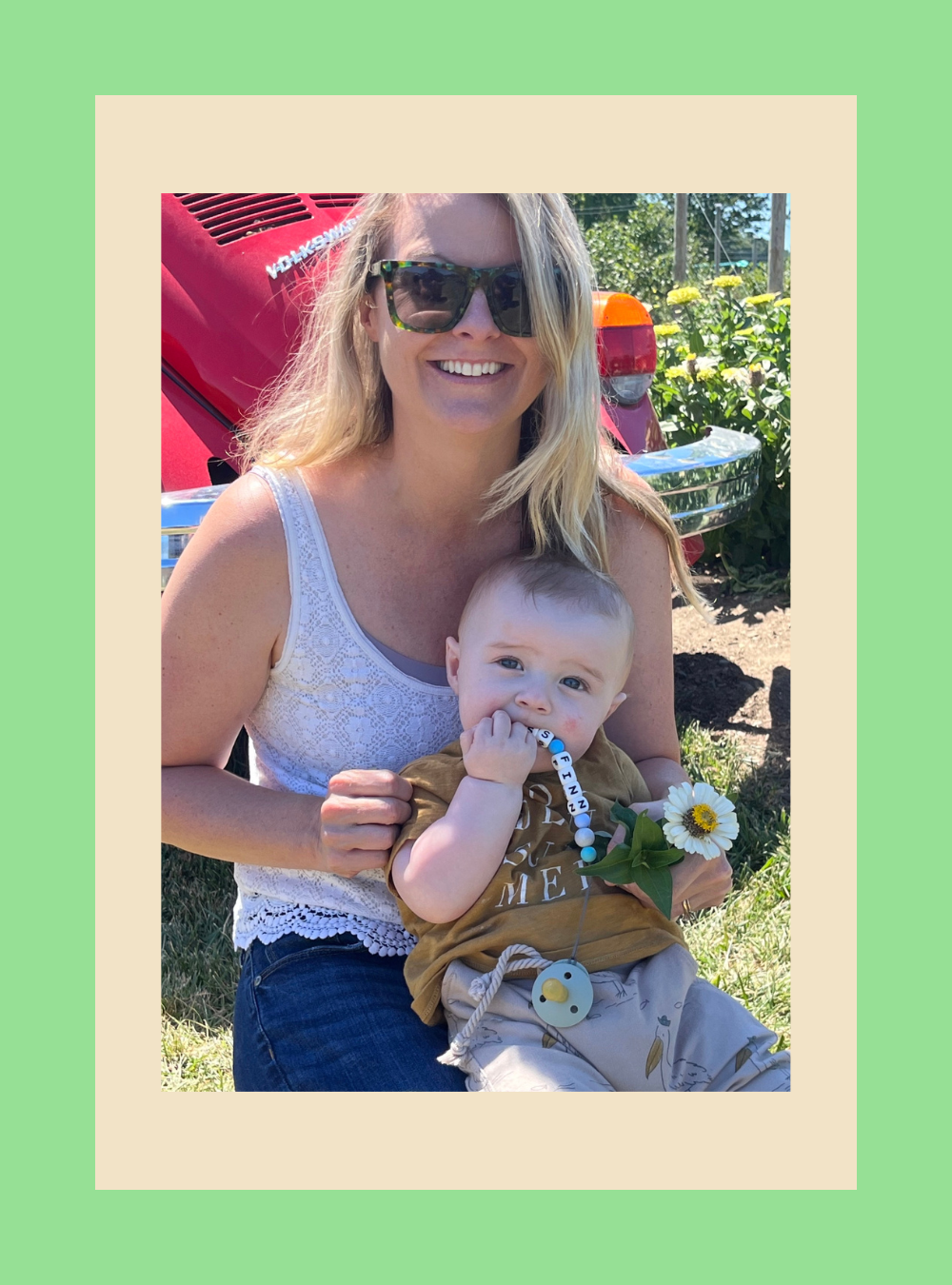 "I wish [they] would be more willing to listen to your story and have trust that you know your body," she says. "I shouldn't feel guilty about that."
Karah Bush, a 32-year-old breast cancer survivor from Chicago, IL says she also knew she would never be able to breastfeed her baby.
"Even saying that now makes me emotional," says Bush. "Just knowing that there was no possible way I could provide the 'liquid gold' for my child gave me so much anxiety during my pregnancy."
"I even contemplated altering my surgical plan and increasing my risk for recurrence just so I could be able to breastfeed one day. That is so crazy to think about now," says Bush. "I have learned so much since then."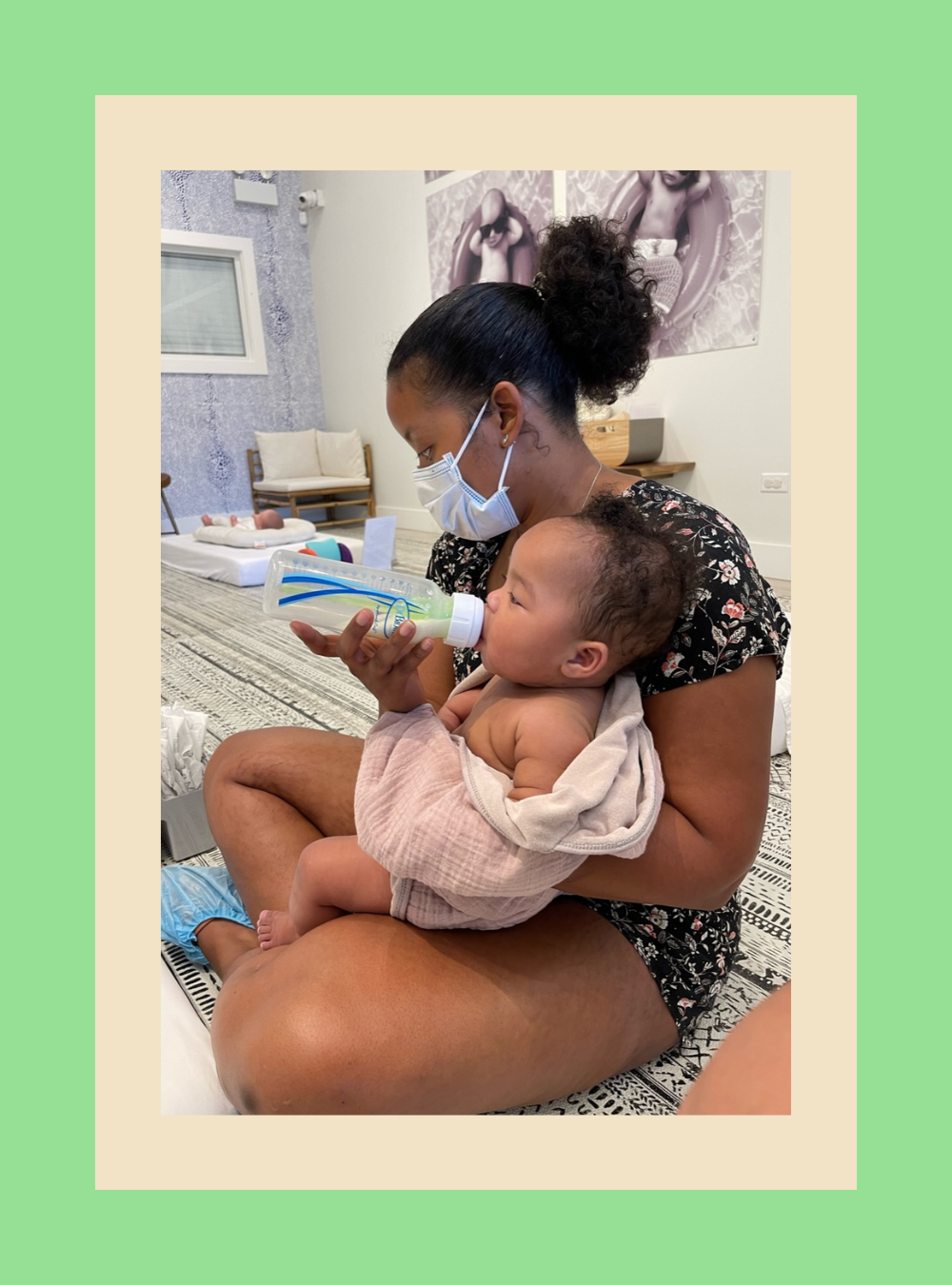 Mulhern and Bush's stories are not anomalies. With the survival rate for breast cancer continuing to increase and fertility preservation becoming a greater area of focus, there's one part of the conversation that's still missing.
RELATED: The 101's of Formula Feeding
The Lack of Financial Support for Parents Impacted by Breast Cancer

Reflecting on the difference between breastfeeding her two eldest children and exclusively formula feeding her youngest, breast cancer survivor Clorena Miles, 32, said there was a silver lining: "When I breastfed, I felt like I was always the one who had to do everything. Only I could feed the baby. If the baby was hungry, it was me," she says.
"Whereas with my son, I was able to say, 'Somebody else, help me. Somebody else, make a bottle.' I actually thought, in a sense, it made it easier."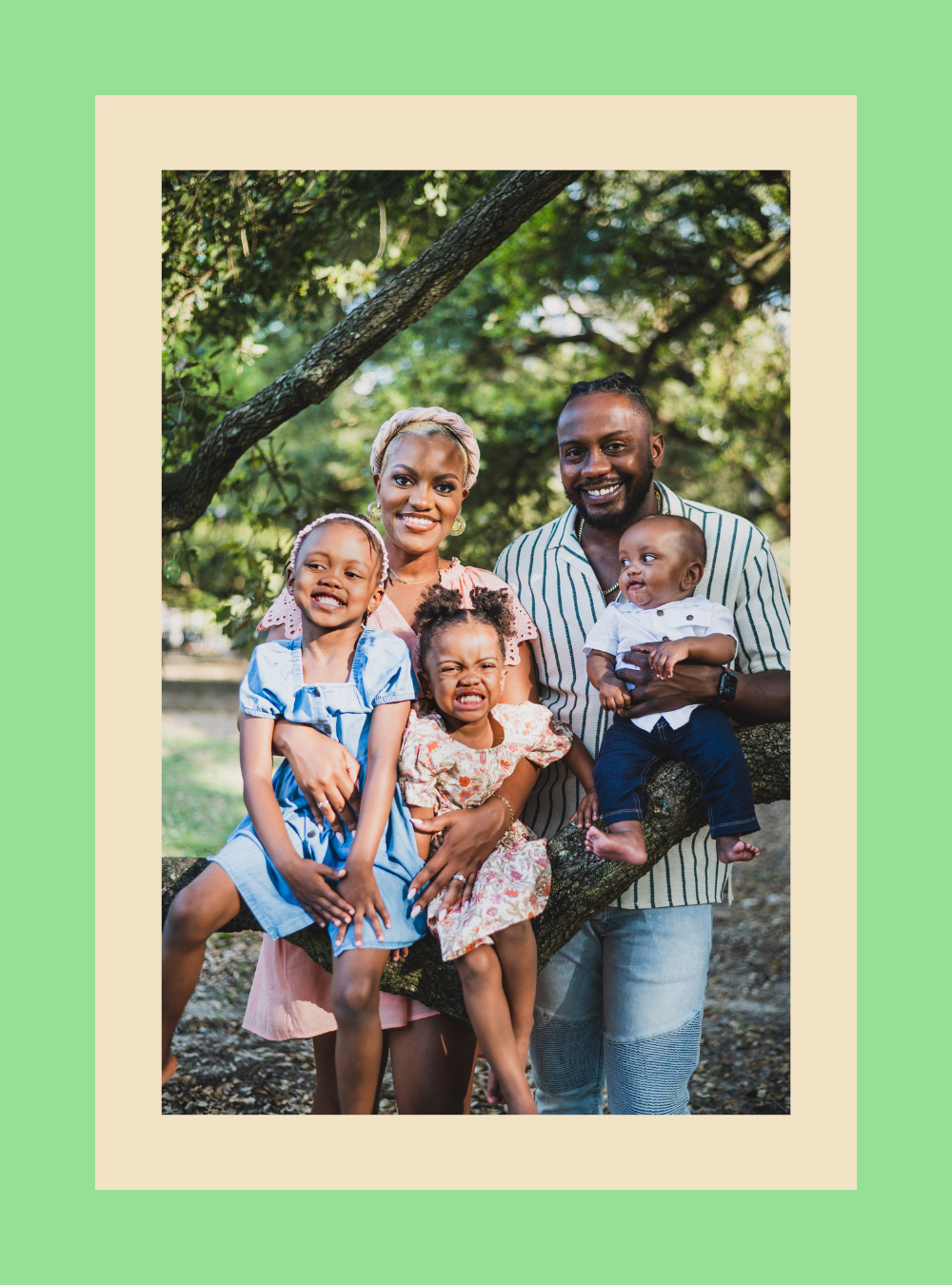 When it came to figuring out how to access formula, however, Miles says she felt like she was left out on her own. While her insurance offered to provide a breast pump or a lactation consultant, when it came to formula, she says their response was, "You have to pay for it and you have to figure it out."
Fay Gordon, a 37-year-old health care attorney and breast cancer survivor from California, faced the same roadblock as Miles. Despite knowing how to navigate the appeals process, she continued to be denied.
"It was incredibly frustrating to get the appeals denial letters from my insurance company and then, days later, receive their template 'Here's info on your free breast pump,' letter," she says. "It felt insulting."
Closing the Gap: Bobbie for Change
Bobbie, an organic infant formula company led by their team of food scientists and medical experts, is working to flip the script in partnership with The Breasties. Since 2020, Bobbie has provided more than 160 parents impacted by breast cancer with a year's supply of formula.
"Sponsoring these remarkable and resilient women is the initiative we are most proud of at Bobbie. To be able to share their stories of fighting cancer, some while pregnant, fuels us to fight for policy change to make sure they are supported in their feeding journeys," says Kim Chappell, Bobbie's VP of Marketing and Comms.
Beyond their sponsorship program, Bobbie is advocating for change on a broader scale, pushing for policy change to include infant formula coverage for parents who have undergone a mastectomy through a petition and a toolkit to help citizens reach out to their elected officials.
"When we heard through a Breastie, Meghan Koziel, that she was struggling to get insurance coverage for her formula, but could get a free breast pump – despite having no breasts – we made a promise as a company that we would bring more awareness to this policy gap and use our resources to fight for change," continues Chappell. "Until we see a law passed that covers these parents' feeding journeys, we will continue to do our part to feed their babies."
The parents who shared their experience with Bobbie's sponsorship program with The Peak all agreed. Receiving formula each month eased the financial burden brought about by not being able to breastfeed, while the community created amongst recipients made them feel seen and supported.
A message for other parents who may not be able to breastfeed their children: "You are all your baby needs," Bush emphasizes.
"How you feed your baby does not matter and you don't need to stress about choosing formula. All that matters is that you are their mom and that's always enough!"
RELATED: Pregnant with Breast Cancer: How to Advocate for Yourself When Fighting for Two